LSU head coach Kim Mulkey busts out a Vegas themed suit for the season opener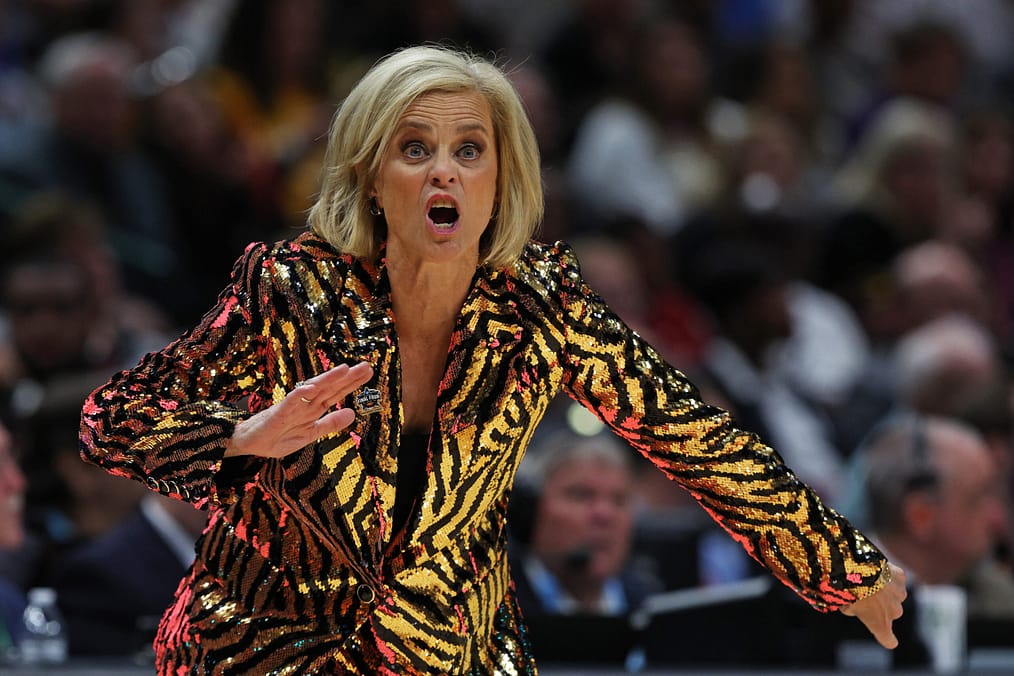 The start of another women's college basketball season is here and Kim Mulkey already might have worn her flashiest outfit yet.
On the floor, she's produced a product that earned title rings in just her second year with the program.Off the floor, Mulkey is making sure her players are being treated like royalty. LSU unveiled a new locker room for the National Champions on Thursday with glitz and glamor all over.